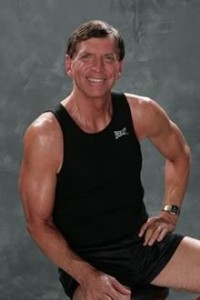 Our medical team will help you understand the status of your current biological age and utilize that information in a way that can make a meaningful difference in the quality of your life.
PREMIERE VIP CENEGENICS PROGRAM
THIS PROGRAM GIVES YOU THE FOUNDATION FOR A LIFETIME OF OPTIMAL HEALTH!
Cenegenics Patient Testimonials
Our Premiere VIP program is our Cenegenics affiliate Age Management Program.
The program involves a thorough executive evaluation involving extensive laboratory tests, including basic and extended blood tests checking hormones, lipid, inflammatory and metabolic markers, DEXA bone scan, brain cognitive test, cardiovascular elasticity evaluation by the CV Profiler, antioxidant scan, body composition, thorough exercise physiology exam including VO2 max, in-depth nutrition evaluation by Registered Dietitian and physical exam by Dr. Peters.
Virtually a full day (or two half days) is devoted to you including a nutritious lunch at a local restaurant with Dr. Peters and Jeanne Peters, followed by a comprehensive summary and personal action program.
The initial laboratory tests and all professional fees for the entire day are included as well as any consultations by Dr. Peters with the physicians at the Cenegenics Medical Institute in Las Vegas.
You also then become a member of the Nourishing Wellness/Cenegenics VIP Club and receive a 50% discount on all of our Nourishing Wellness programs thereafter.
THIS PROGRAM SETS YOU UP FOR A LIFETIME OF OPTIMAL HEALTH!
Executive Health Evaluation $3495
Enjoy the experience! You will receive a complimentary healthy teas, lunch and snacks during your appointment with us.
Out of the area patients are accommodated too. LAX is just 20 minutes away from our office. We can make arrangements for you to stay at the Portofino Hotel and Yacht Club at the King Harbor Marina – walking distance to our office.
Contact us for information about additional medical programs that we offer and to receive a complete packet at 310-373-7830.